Select Wealth Management is a NZ owned and operated investment services provider that makes sophisticated investing easy for investors.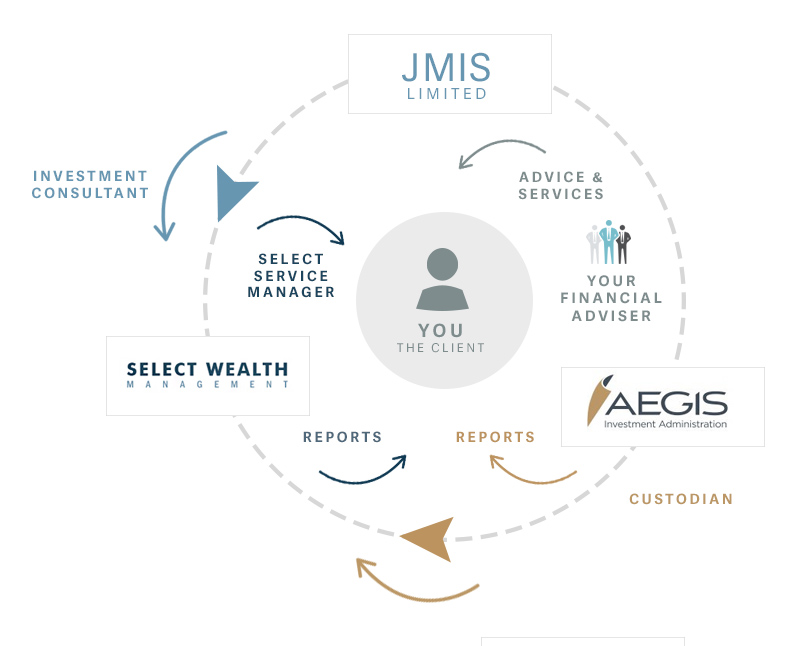 We work with a large network of fully qualified investment advisers (AFA's) to develop personalised and comprehensive investments solutions for their clients.
Select Wealth Management's 'wrap' service bundles a range of investments together. Consolidated reporting makes it easier to monitor your investments and most of the administration is done for you.
In 2015 JMIS Limited acquired the Sovereign Select Wealth Management business from which Select Wealth Management Limited was formed.
JMIS have a long standing relationship with Select Wealth, as an investment consultant to the service since 1998. The Select Wealth Management service is an exciting and complementary extension to JMIS' existing investment advice and services.