The Selected Conservative Portfolio is suitable for investors seeking a diversified investment to grow their capital over the medium term (more than five years) with low to medium volatility.
---
​Minimum investment:
Initial investment: $10,000
Additional investment: $2,000
Regular investment: $500 p.m. or $250 p.m. with a minimum $10,000 investment
The asset allocations used in the Selected Portfolios may vary from the benchmark asset allocations because of tactical considerations.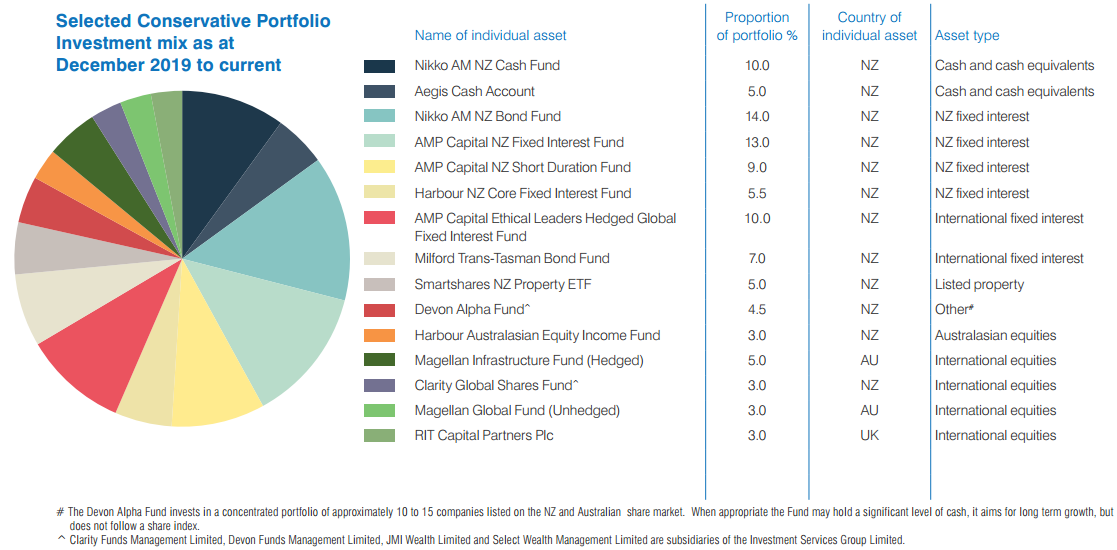 For full details about the Selected Conservative Portfolio please refer to the fact sheet below:
If you would like to view the fact sheets and/or investment statements for the securities in the Selected Conservative Portfolio, please refer to the Custom-Built Portfolios page.