The SelectSaver Service
Kick start your savings with the SelectSaver Service
The SelectSaver Service provides a portal to a diversified investment solution into our sister company Clarity Funds Management Limited (Clarity) with no minimum portfolio balance requirements. You, with your financial adviser, choose to invest in the Clarity Diversified Income Fund; or the Clarity Diversified Growth Fund; or a combination of the two.
The SelectSaver Service can be a great way for beginner investors to dip their toes into investing, as it doesn't take much to get started.
With no minimum portfolio balance, you have flexibility and easy access to your money in the funds chosen. You also have the satisfaction in knowing that any returns on your savings over the long term allow your money to build, creating wealth over time.
Features and Benefits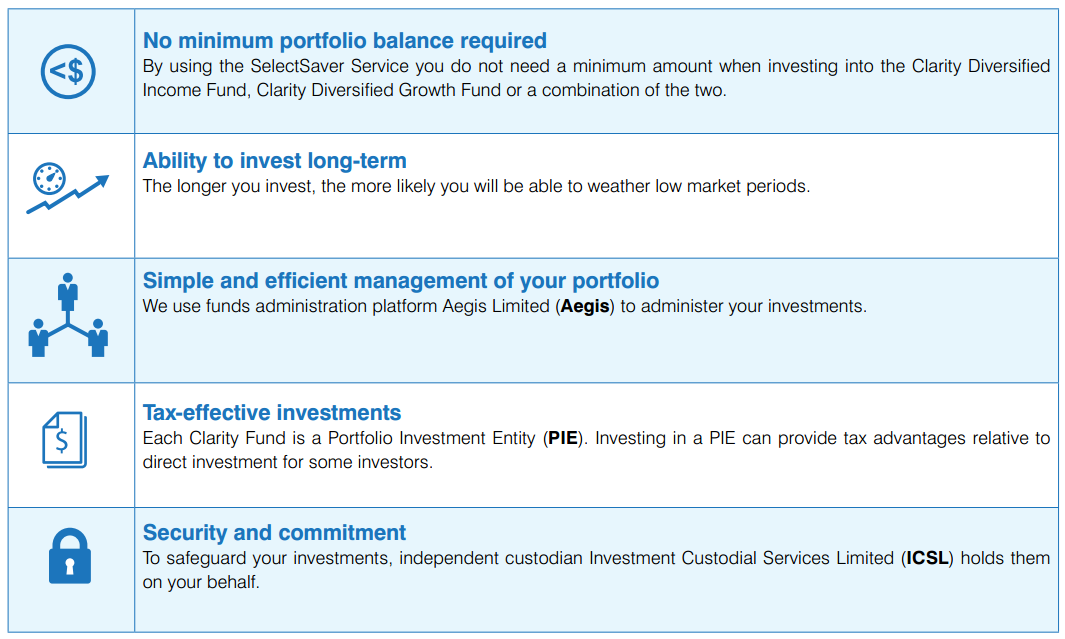 How to Invest
Talk to your financial adviser about the suitability of using the SelectSaver Service and to obtain the Clarity Funds Product Disclosure Statement and Fund Updates.
If you don't currently use a financial adviser, call us on 0800 653 000 and we'll put you in touch with someone who can help.